Experts in Smart Shade Installation in Winnipeg

Nicole @ BMD Materials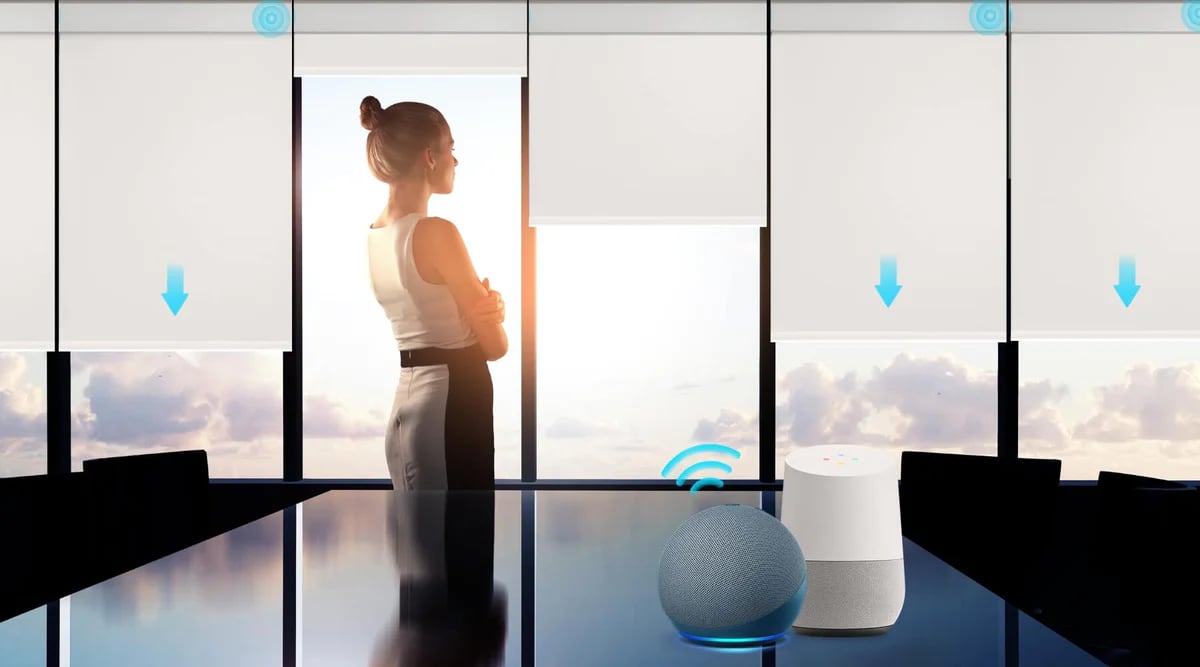 If you are in Winnipeg and looking for experts in wireless and automated smart shades and window coverings - BMD Materials is your trusted go-to source.
Smart window solutions, such as connected shades, blinds, and curtains, are indeed gaining popularity in the market. These smart shades offer several benefits, including improved comfort and convenience, as well as the ability to maintain the right balance of natural and artificial light.
One example of a smart shade solution is the Sonesse ULTRA 30 WireFree Zigbee Li-Ion motor by Somfy. This motor allows users to control their window coverings using a smartphone app, remote control, or even voice commands. With this technology, users can easily adjust their shades to let in the desired amount of light or create a specific ambiance in their space.
Smart shades offer a range of features and functionalities, such as scheduled automation, integration with smart home systems, and voice control compatibility. These features provide users with greater convenience and flexibility in managing their window coverings.
By incorporating smart shades into their homes or offices, individuals can enjoy the benefits of improved energy efficiency, privacy, and convenience. These solutions not only enhance the overall user experience but also contribute to a more sustainable and comfortable living environment.
Overall, the increasing popularity of smart window solutions, including connected shades, blinds, and curtains, is driven by their ability to improve comfort and convenience while maintaining the right balance of natural and artificial light.