BMD Materials' Expert Waterproof Decking Solutions in Winnipeg

Joe @ BMD Materials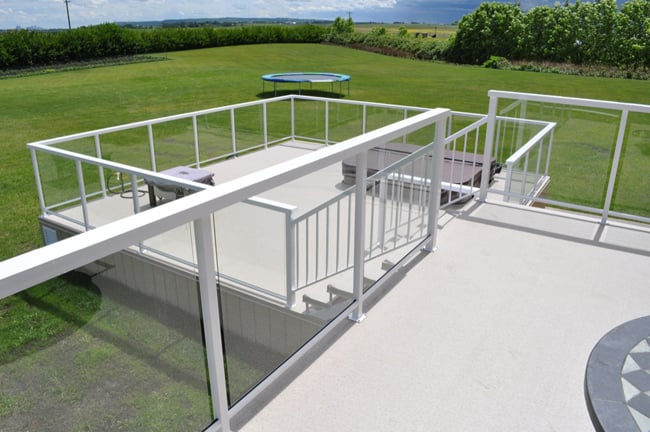 At BMD Materials, we take pride in transforming outdoor spaces into stunning and functional areas that stand the test of time. When it comes to waterproof outdoor decking, we offer unparalleled expertise, premium products, and competitive rates in Winnipeg. Whether you're planning to revamp your backyard, patio, or rooftop, our comprehensive decking solutions are designed to elevate your outdoor living experience. Discover why BMD Materials is the go-to choice for waterproof decking in Winnipeg.
Unmatched Expertise: With years of industry experience, our team of professionals possesses extensive knowledge in waterproof decking solutions. We understand the unique challenges posed by Winnipeg's climate and ensure that our products are specially designed to withstand the harsh elements. From material selection to installation techniques, our experts will guide you every step of the way to ensure a seamless and durable outdoor deck.

Premium Products: At BMD Materials, we believe in delivering nothing but the best. That's why we offer a wide range of top-quality decking materials that are specifically engineered for waterproofing purposes. Our selection includes composite decking, PVC decking, and other innovative options, all known for their exceptional durability, low maintenance requirements, and resistance to moisture, mold, and rot. With our premium products, you can enjoy a beautiful outdoor space that remains stunning for years to come.

Competitive Rates: We understand the importance of budget-friendly solutions without compromising on quality. That's why BMD Materials is committed to providing the best products at the best rates in Winnipeg. We believe that everyone should have access to premium waterproof decking options, regardless of their budget. Our competitive pricing ensures that you can achieve your dream outdoor space without breaking the bank.

Personalized Service: At BMD Materials, we prioritize customer satisfaction above all else. Our dedicated team will work closely with you to understand your vision, preferences, and budgetary constraints. We provide personalized service, offering expert advice and recommendations tailored to your specific requirements. With our attention to detail and commitment to excellence, we strive to exceed your expectations and bring your outdoor decking vision to life.
When it comes to waterproof outdoor decking solutions in Winnipeg, BMD Materials stands out as the industry leader. With our expertise, premium products, and competitive rates, we are your trusted partner for transforming your outdoor space into a functional and visually appealing oasis. Experience the BMD difference and enjoy a beautiful, waterproof deck that enhances your lifestyle and adds value to your property. Get in touch with us today to explore the possibilities and embark on your decking journey with confidence.